Telemedicine: Virtual Patient Care
We have expanded our Virtual Care (Telemedicine) offerings to ensure patients are able to receive care from home through COVID-19 and beyond.
Video Visit:
Whether you're a patient who has already established care with one of our Primary Care Physicians or Specialists, or are looking to become a new patient, Video Visits are a safe, easy and cost-effective way to receive care from the comfort of your home!
Chat live with your provider to receive care.
Upcoming in-office appointments can also be conducted through video visits as well. Simply call your provider and let them know you'd prefer to conduct your visit from home. If you appointment type qualifies, they will schedule a time that works for you.
Video Visits are offered through MyBMGChart
Benefits of Video Visits through MyBMGChart:
Ensures your patient health information is protected, and that we're following all necessary HIPAA guidelines when conducting video visits
Enables you to "check-in" for your appointment and make co-pays just as you would for an in-office appointment
Allows your provider to easily access your medical records and information during the visit, to provide high-quality, comprehensive care
Watch this video for step-by-step instructions on how simple it is to conduct a video visit through MyBMGChart.
Video visits are available for:
Annual Wellness Visits (AWVs)
Acute sick visits
General dermatology visits
Post-surgery follow-up
Routine follow-ups (primary care & specialty)
New patient consult
Hospital follow-up
And more!
Click the button below to see how to conduct video visits through MyBMGChart: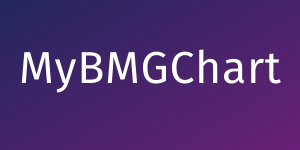 E-Visit through MyBMGChart:
We also offer our established patients the ability to conduct e-visits through MyBMGChart. E-Visits are a great way to message your provider for select health concerns, including acute sick visits.
To best meet the needs of our patients, we have expanded our e-visit offerings to specialties, including:
Allergy
Colon & Rectal
Dermatology
Gastroenterology
OB/GYN
Oncology
Opthalmology
Orthopedic Surgery
Gastroenterology
Primary Care
Podiatry
Watch an e-visit tutorial here.