Kamaljot Singh, M.D.
Cancer Care, Plastic & Reconstructive Surgery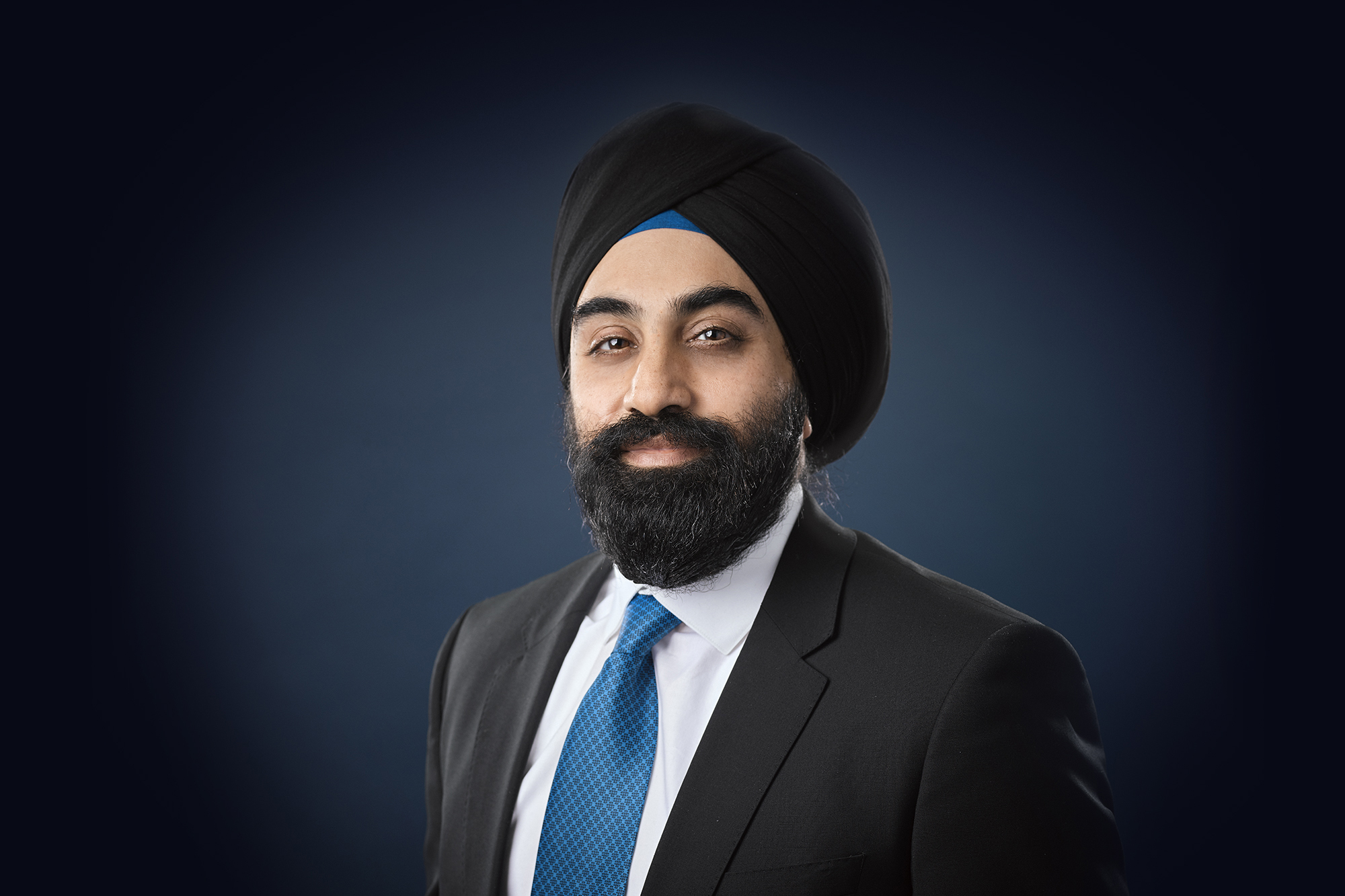 Why did you decide to go into medicine?
I think I realized my calling in my teenage years. I thoroughly enjoyed math and science, but more so, I liked caring for my grandmother. She was a brittle diabetic, and I took up the responsibility of checking her sugar levels and dosing her insulin with some help from my parents. I found that caring for others was rewarding as I utilized my knowledge and skill and balanced it with some compassion
When I'm not working, you can find me
Changing diapers. My family and I were blessed to recently have had twins. We are overjoyed with our precious cargo, but there's no rest for the weary as they can be soiling machines
To me, treating people well means
Thinking beyond the textbook. So much of medicine becomes algorithmic and standardized approaches. My reason for choosing plastic surgery is that I can customize my surgeries based on a patient's desires, as well as his/her physical characteristics. Each patient is a unique challenge, and by recognizing this fact, we re-humanize medicine
Member of BMG Since:
2011
Board Certifications:
Plastic Surgery
Education:
MD from the University at Buffalo School of Medicine and Biomedical Sciences
Special Training:
Five-year Residency in General Surgery at the University at Buffalo School of Medicine and Biomedical Sciences and Affiliated Hospitals
Fellowship:
Fellowship Training in Plastic and Reconstructive Surgery at the World-renowned University of Texas Health Sciences Center at Houston
Areas of Interest:
Adult Reconstructive and Cosmetic Procedures, including Advanced Techniques for Breast Reconstruction (prosthetics and microsurgical reconstruction); Local Flap and Free Flap Reconstruction for Post-surgical Wounds; State-of-the-art Facial Cosmetic Procedures (Brow Lifts, Facelifts, Blepharoplasty – eyelids, Otoplasty – ears, Genioplasty – chin); Facial Rejuvenation Procedures (Botox, Injectable Fillers); Breast Augmentation, Reductions and Lifts; Body Contouring Procedures (Abdominoplasty, Brachioplasty, Thigh Lifts); Genital Rejuvenation (Mons Lift, Labiaplasty); and Burn Surgery for Adults and Children; as well as Pediatric Hemangiomas, Cysts, Moles or Prominent Ears
If you think Dr. Singh would be a good fit, call 716.630.1447 to schedule an appointment.
Care Team