At Buffalo Medical Group, we are looking for new ways to deliver care to our patients that allow them to stay safe during the Coronavirus situation. We are now offering video visits as an alternate way to receive care if you cannot come into the office, or if you do not feel comfortable coming in for your appointment.
Read the Frequently Asked Questions on our video visits below, and talk to your doctor if you're interested in converting your upcoming appointment to video.
I have an upcoming appointment, and I want to change this to a video appointment so I don't have to come into the office. How do I convert my in-office visit to video?
If you are interested in converting an in-office visit to a video visit, simply call your doctor's office so they can determine whether your appointment type would be eligible, and get you scheduled for a video appointment.
Are the video appointments free?
The video appointments are not free, as we are still providing medical care, we're just using a different delivery method to provide you with the care. That being said, preventative appointments, like an Annual Wellness Visit (AWV), will be no charge to you, the same as it would be if you were in the office.
How much will I be charged for my video appointment?
The amount you will be charge will vary on your insurance, and appointment type. Think of this video visit the same as being in the office for an appointment.
What appointment types are eligible for a video visit?
Annual Wellness Visits (AWVs)
Acute sick visits
General dermatology visits
Post-surgery follow-up
Routine follow-ups (primary care & specialty)
New patient consult
Hospital follow-up
Don't see your appointment type here? Call your physician's office, or message them on MyBMGChart to see if you're eligible!
Please be aware, video visit restrictions may apply based on your insurance and/or appointment type.
I don't have a smartphone, laptop or tablet with video capabilities, what can I do?
If you do not have video capabilities available, we are still able to offer you virtual appointments through MyBMGChart. We recommend you conduct an e-visit through so we can still address any care needs you may have. If your appointment cannot be conducted virtually, or needs the video component to be completed, we will determine if an in-office visit is the best course of action for you, or will reschedule your appointment to a later date.
How does a video appointment work?
Video appointments are made through MyBMGChart. Watch this tutorial video for a step-by-step guide.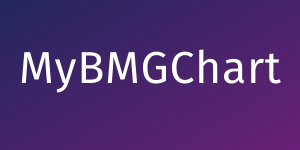 How should I prepare for the video visit?
If you have a thermometer, blood pressure cuff or scale, please have them readily available so we can capture this information at the onset of the visit.
We appreciate everyone's understanding and cooperation as we work to provide our patients with new ways to deliver care while making safety a top priority. If you have additional questions about video visits, contact your physician's office directly.